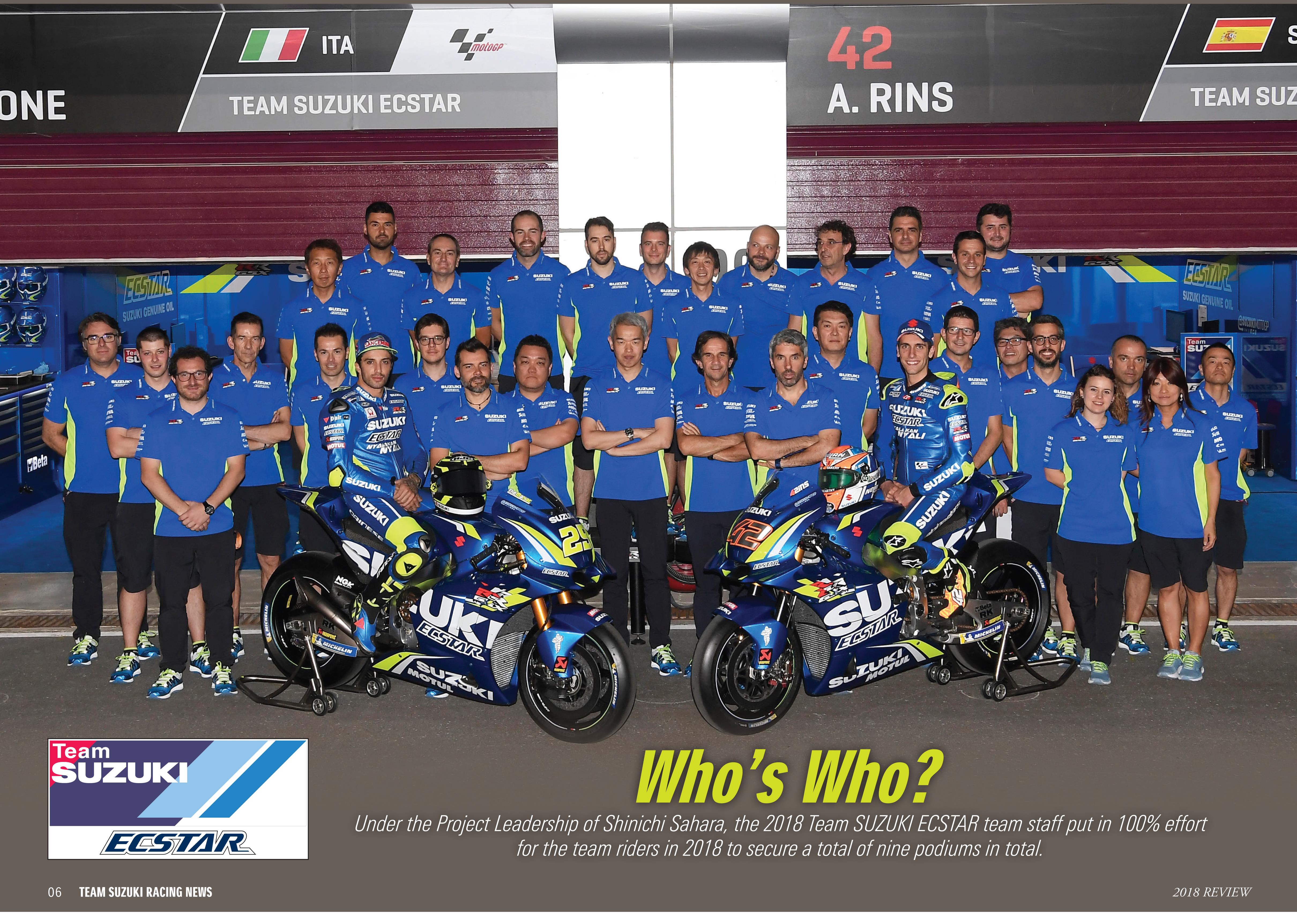 Team Suzuki Press Office – January 13.
Behind the riders at Team SUZUKI ECSTAR MotoGP is a dedicated team of hard-working professional staff, who make it possible to go racing each weekend at the highest level.
From Team Project Leader Shinichi Sahara, Team Manager Davide Brivio, along with the other team members in the chassis, performance, analysis and development areas at Suzuki HQ in Japan, there's the Crew Chiefs for both riders and their own team of experts, plus logistics, analytics, transportation and media/ marketing specialists dealing with the reporting and promotion to global media.
Check-out the Team SUZUKI ECSTAR staff who worked behind the scenes; and helped Suzuki put the GSX-RR on the podium nine times in 2018.